Training courses based on the standards of the
global wind organisation (GWO)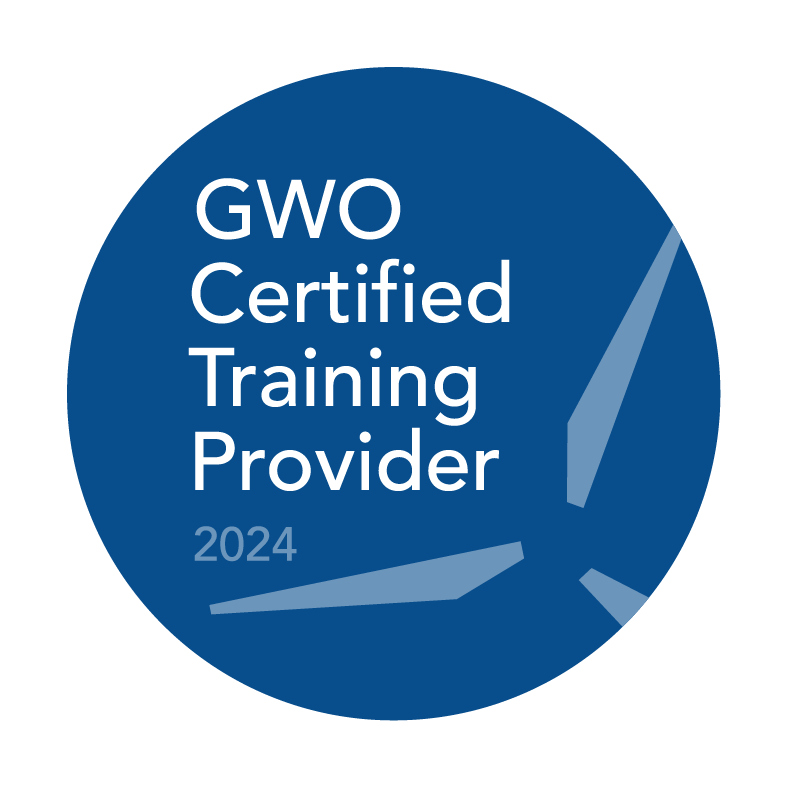 GWO certified training courses
The SHE-Solution is a GWO certified training provider. The certification is associated with special demands of the GWO on us, for example with regard to the quality of the courses, the didactic skills of the trainers or the documentation obligation for the individual courses. For you as a participant it simply means that you are in the right hands with us.
We offer the GWO training courses
Working at Heights

(Basic courses)

Working at Heights

(Refresher courses)

Fire Awareness

(Basic courses)

Fire Awareness

(Refresher courses)

Manual Handling

(Basic courses)

Manual Handling

(Refresher courses)
Note: The detailed contents of a training course can always be found at the corresponding course date.
Global Wind Organisation (GWO)
In order to ensure the best possible safety and health protection for operational personnel in the wind energy industry, the "Global Wind Organisation (GWO)" was founded by leading representatives of the industry and standards for various safety training courses were defined.

The GWO standard ensures a high, uniform level of education and safety training in the wind energy sector. All education and training courses are practice-oriented and simulate realistic conditions in order to prepare the participants in the best possible way for their operational activities on wind turbines.
WINDA-ID FOR PARTICIPATION
IN GWO COURSES
Participation in a course according to the GWO standards requires a special identification number for each participant. Each person must have this so-called "WINDA identification number (WINDA-ID)". Please register yourself or your employees with the Global Wind Organisation and provide us with your WINDA-ID or enter it directly when registering in our training portal.
Registering for your WINDA-ID is very simple and only requires you to enter your name.