GWO Working at Heights (Basic course)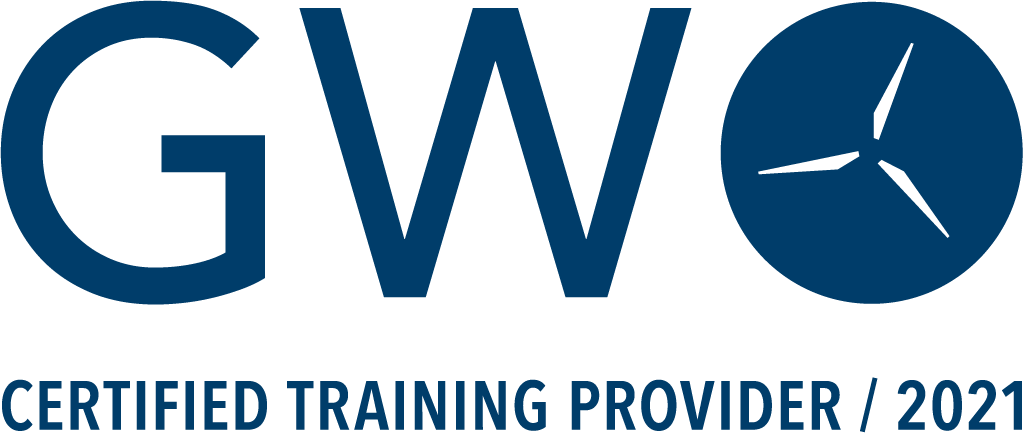 The Working at Heights basic course complies with the specifications of the Global Wind Organisation. In this course, participants learn the correct use of personal protective equipment against falls from a height (PPEgA) for working under fall hazards in the wind energy industry through theoretical instruction and practical applications. A GWO certificate is issued upon successful participation. The issue of a DGUV certificate is possible.
---
Course content
Legal basics, user obligations

Risks and hazards of working at height, with particular focus on the working environment on mobile units

Equipment - use, handling, maintenance and care

Materials science

Walking on arrester systems from different manufacturers

Redundant procedures and securing when working at height

Selection and assessment of anchor points

Procedures for self-rescue and external rescue (active and passive) from access systems, access systems and special activity locations; storage

Evacuation from confined spaces

Safe handling and use of height safety, rescue and rescue lifting devices
Requirements
Physical and mental fitness.

Completed 18th year of age.

Valid identification documents (e.g. identity card).

Valid occupational health certificate of suitability for "activities involving a risk of falling" or medical self-disclosure.
After completion you will receive:
Your GWO certificate from SHE Solution

Confirmation in your safety passport

Your entry in the GWO WINDA database
Validity of the GWO certificate: 24 months
---