With our new training portal, we offer you a significant simplification for the booking and processing of training courses and especially for the handling of necessary course certificates. The entire process is digital and paperless: from booking to your personal confirmation of participation to the creation and provision of our course certificates. In addition, we have integrated a procedure that allows you to check the authenticity and validity of your certificate online in the simplest way possible.
Of course, you are free to print out the certificates and take them with you in paper form, but this is not mandatory. With personal access as a registered user of this portal, you have access to your certificates at any time anyway. Whenever and wherever you want.
Features:
Clear structure according to categories such as GWO, DGUV, etc.
Quick search by category or across all course offerings
Presentation of courses in calendar views and chronological order
Quick and easy booking of courses for individual participants
Book groups of participants quickly and easily as a registered user
Display of course occupancy, free places, training location
Saving the course in the calendar (Outlook, Google+ or Yahoo)
Immediate confirmation of booking by e-mail including calendar entry and all detailed information on the booking (course content, location, etc.)
Secure course certificates, the validity of which can be checked online at any time (certificate verification procedure)
Immediate sending of your personal course certificate for participation after the end of the training course
24/7 possibility to download your personal course certificate in your personal account in this training portal
Step-by-step e-mail reminder of the end of validity of expiring course certificates (certificates)
Booking - Training - Certificate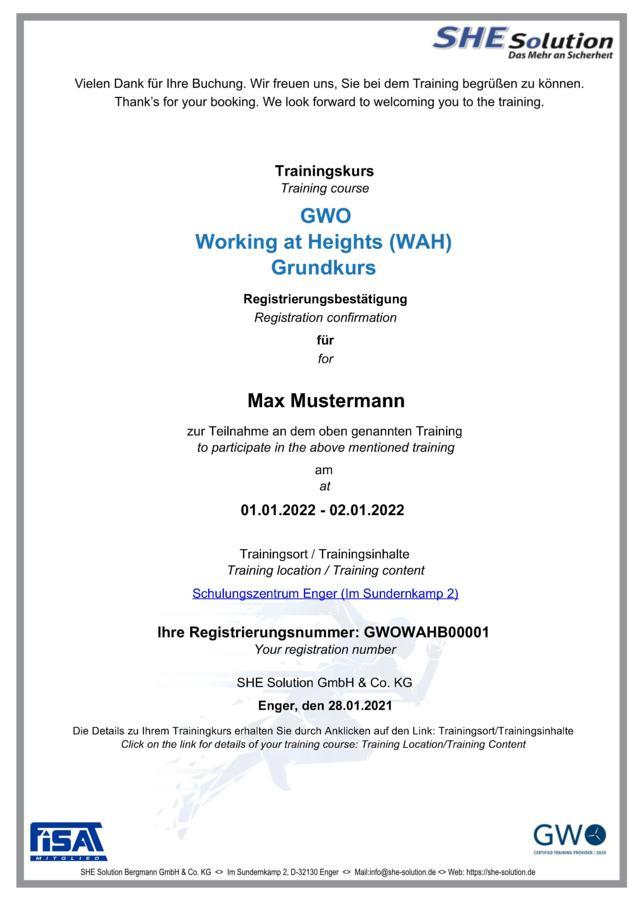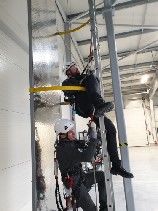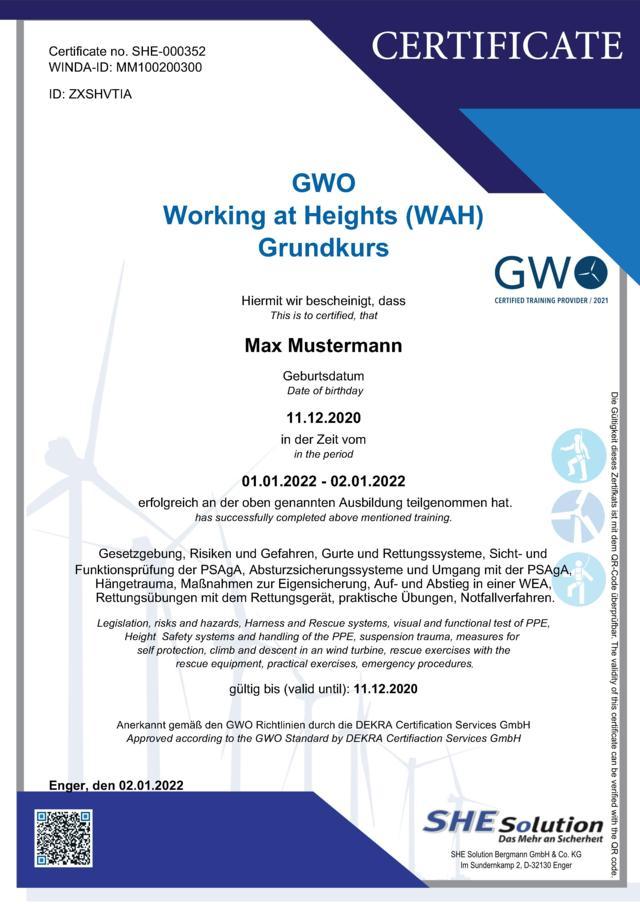 Registration and course booking
To book a training course, you must be registered on the training portal. You can either register with your first booking or register directly via this link. You will then receive your access data by e-mail as well as an activation link with which you can activate your access in order to be able to make course bookings.
Booking and confirmation
Each person who books a training course will immediately receive confirmation of the booking including all information about the course and a corresponding calendar entry by e-mail. Please note that in the case of a group booking for a training course, only the person who made the booking for the group will receive the relevant information by e-mail.
Participation in the training course
4. End of the training course
Proof of course attendance
After the end of the training course, you will receive your personal and authenticated certificate for this training by e-mail. From the following day, you can download this certificate at any time from the training portal.
5. From delivery of the certificate
Start on 01.04.2021: Authenticity and validity of a training certificate
From the date of issue (delivery of the certificate), you can check or prove the authenticity and validity of your certificate online at any time via the certificate check item in the training portal or by scanning the QR code in conjunction with the ID.
5. From delivery of the certificate
End of validity of the certificate
When the validity expires, the online verification of the certificate will show this certificate as an original certificate, but its validity has expired.